Post by herosrest on Oct 5, 2015 5:09:20 GMT -5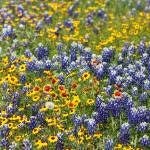 I don't know if I am understanding you. "General George A. Custer and the Battle of the Little Big Horn" is writing by Godfrey.
Yesterday I was reading a note from Godfrey to Graham in a State history archive. Unfortunately I can't remember which so I will have to backtrack it on my browsing history. A quick summary of the message between the two men was the Godfrey had read Grahams work and found no objections. Godfrey mentions that there are only 4 survivors at that point and he didn't think they would have any objects to Graham's work but that Godfrey felt that Mrs. Custer's feelings should be taken into consideration.
I don't know the statement from Godfrey was made because Mrs. Custer had objected to a quote in his Century Magazine Article so he didn't include it in his book The quote in question was Moylan's. "Gentlemen, in my opinion General Custer has made the biggest mistake in his life by not taking the whole regiment in at once in the first attack"
Ducemus
Custer realised this as well, hence instructions.. orders really, to the pack train and Benteen, to hurry along. Unfortunately, Reno decided to retreat.
As the recriminations developed into what they did, it became something of an armchair general's discussion of blames and disobediences ad nauseum. In honesty, Mrs Custer simply stood by her man and so to did Patterson Hughes in respect of Alfred Terry. Reno helped keep things bubbling along in being unable to keep himself out of the press. Some of it was pretty bad and he was a hot headed fool when imbibing. Matters took a turn for the worse when Terry died and his service eulogy ascribed him blame for the LBH debacle. Off it all kicked again, with a damning of Custer by Patterson Hughes who was re-energised in his efforts. It's quite an undercurrent which has never yet, been fully gathered into print.
105738885.pdf
(75.3 KB)