Post by Beth on Apr 16, 2015 17:40:27 GMT -5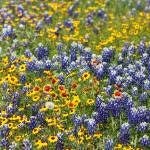 I think the only ones who quickly realized that 'this village' wasn't going to run were Reno and Benteen.
Beth
Well said Beth. When your strategy is based on "they will run", all sorts of things happen when they don't. I don't think the 7th failed as much as the NA's succeeded. Don't musunderstand me, the 7th made mistakes especially at the GAC level. The NA's made few mistakes on June 25th, 1876.
To take this a step further. They were better led. They had greater numbers. They were better armed for the type of battle that was fought. They had interior lines of communication. They could shift warriors quickly to the point of attack. They didn't make the big mistake which was trying to carry Reno Hill once GAC was wiped out. They might have succeeded but their loses would have been high. Benteen was up there and he wasn't going to make a big mistake.
We seldom talk about the NA leadership. I know there is a train of thought that they were all sort of small independent guerrilla fighter groups but several people like Crazy Horse and Gall were able to lead large groups of fighters which shows the same type of respect and belief in a leader's ability that you find in trained armies. They showed amazing leadership and a strong understanding of using the field of battle against the enemy. Sometimes it's easy to say the NA won based on numbers but actually NA won because of better leadership.
I agree about not taking Reno Hill afterward. If it weren't for approaching armies though I tend to believe that they might have starved them out for longer, JMHO. The only reason to attempt to take Reno Hill after Custer was defeated would have been an almost suicidal belief that it was better to die in battle than as a captive in a reservation. At this point in history, I don't know if the NA realized how close the end of their society truly was. They could see the writing on the wall of course, but was the wall in their face or miles away.
Beth