Post by "Hunk" Papa on Aug 29, 2010 16:43:25 GMT -5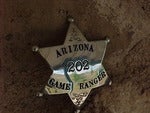 Why would he want to scout Tullocks if he thought the village was 40 miles away near or in Wyoming. The maps Terry had at the time were not correct.
I think you are confusing where Terry told Custer to go to and then turn back and come up the LBH not where he thought the village was located. Notice Terry stated that even if the trail turned (that would mean where the village would be located) he wanted Custer to continue on. The headwaters of the Tongue is in Wyoming and I sure Terry didn't want Custer to go into Wyoming and cross over to the Little Horn. That distance is well beyond 40 miles up the Little Horn.
AZ Ranger
Ranger, you have quoted from Terry's letter to Custer that
"...he thinks that you should still proceed southward, perhaps as far as the headwaters of the Tongue..."
so Terry was conceding that the Indian trail could turn in that direction and if it did, then Custer would need to go there too. In fact, as Reno had seen an Indian trail some days earlier, it could have gone almost anywhere in the time that had elapsed since then.
That fact that if the Indian village was anywhere on the LBH it was expected to be closer to its headwaters than to its mouth is confirmed by Gibbon, firstly in his note of June 18th to Terry, ""I presume the only remaining chance of finding the Indians now is is in the direction of the headwaters of Rosebud or Little Big Horn" and secondly in his report of October 17th "As my scouts had recently reported smoke on the Little Big Horn,
the presence of an Indian camp some distance up that stream was inferred."
In his January 1896 diatribe, Robert Hughes also indicated that the village location was uncertain stating "...the Indians...were either on the Little Big Horn or the Rotten Grass." That is some considerable 'either/or' in distance terms and in his June 21st dispatch to Sheridan Terry demonstrated his uncertainty when he said "I only
hope
that one of the two columns will find the Indians."
As for the scouting of Tullock's, that is a can of worms and I will just note that in the letter to Custer Terry states "The lower part of this creek will be examined by
a detachment
from Colonel Gibbon's command." If the entire Montana Column was meant to march up Tullock's there would have been no need for that wording.
"Hunk"