Post by noggy on Jan 14, 2018 7:01:18 GMT -5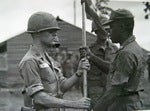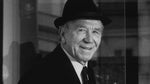 While we do not know the specifics or the thinking once the two companies and HQ were together on Last Stand Hill-- along with the 11 refugees from Keogh's command-- we can make a pretty fair guess. Since the situation-- staying on the hilltop-- was hopeless, the only possible way to survive would be an attempt at a breakout. This is the exact same rationale Reno applied to his attempted breakout from the timber. Whether the decision was made by George Custer or someone else, the "plan" appeared to be one company would attempt the breakout (E), while the second (F) would support it. Obviously, it was a one in a million shot-- heat, exhaustion, heavy uniforms, fear, numbers, etc.-- but the alternative was simply to stand and fight... and die.
Initially, like all such attempts, it worked. E Company charged off the hilltop-- probably led by LT Sturgis-- into the heavy dust, some few men mounted on the remaining horses, but most of them on foot, and the Indians parted, then re-grouped, attacked, and forced the majority of the men into Deep Ravine where they were killed. There is no other logical explanation for the bodies in the ravine being from one single company: the army, after all, works as an organized force. The nine bodies found on the SSL were probably those missing two from E Company along with a few others. Now whittled down to only a few remaining on LSH, Custer was overrun, with the final killing being done in Deep Ravine.
But if this was an organized breakout, would they be running straight towards the densest concentration of enemies (the village side of the river) and not away from them, like Reno at least tried to? And why not try to make a run for it with both companies? F Company would be left to their doom on LSH when E Company ran off, and E Company on it`s own would have less of a chance in succeeding in doing whatever it was supposed to achieve. Could it be that Custer and Smith already being dead or at least out of action, Sturgis or someone else on their own initiative just said screw it and ordered a final run hoping for the best? Or am I way off here, Fred?
Noggy